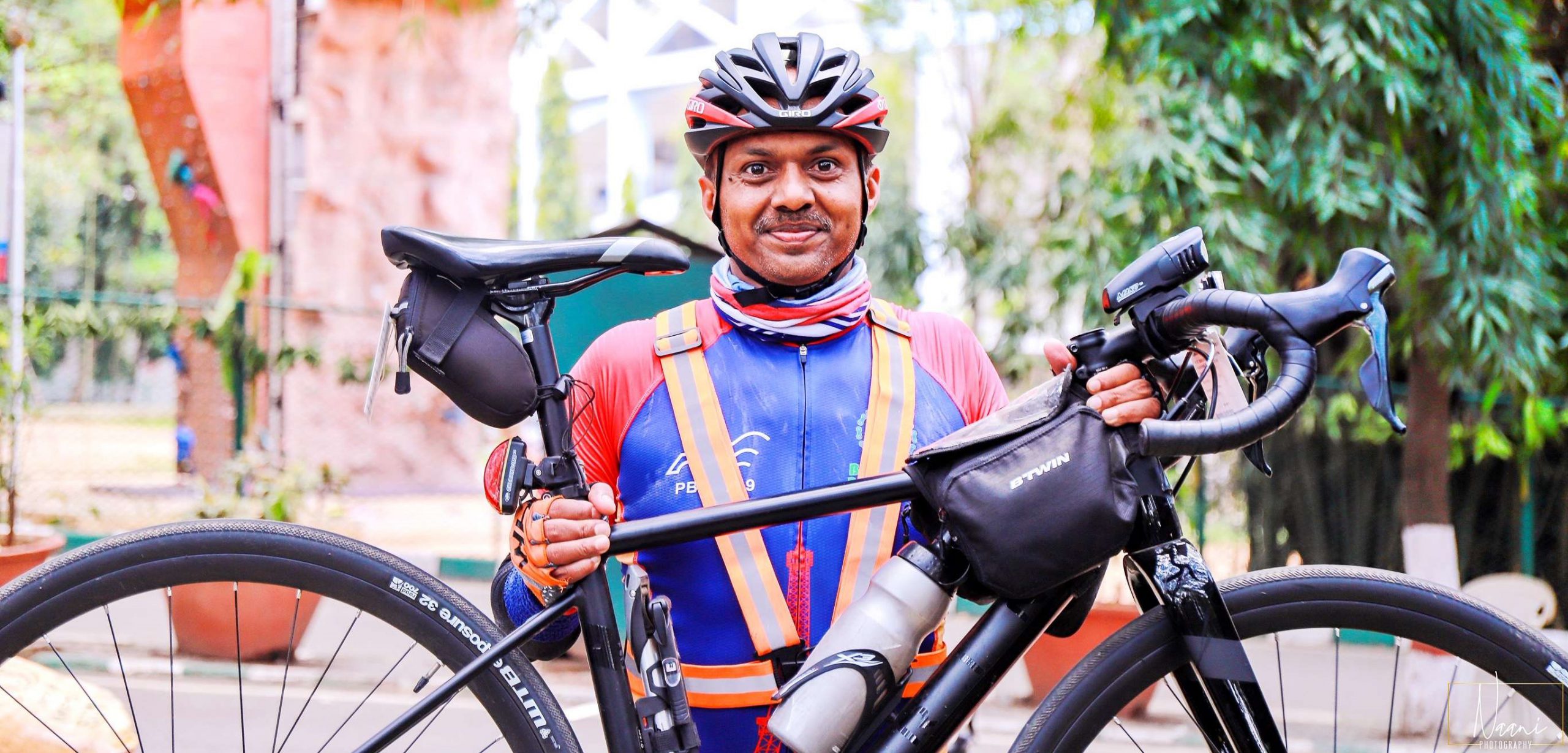 Chasing The Dream – Super Randonneur – My Story – Sujanya.R
Though I started cycling in the year 2014, off late due to my work schedule, cycling is almost taken a back seat. However, I always wanted to try BRM events, due to various reasons, I felt that endurance ride/randonneuring is not my cup of tea, and impossible to achieve by me. The dream of becoming a "SUPER RANDONNEURE (SR)" was remained as one of my long pending wish list.
Way back in August 2019, I got my new Marin Gestalt 2 Gravel bike delivered by M/s Cadence90, Bangalore. With the excitement of new bike, did a couple of 50 & 100 Kms ride on Saturday's with the group and participated in Freedom 200 Kms Ride with team Cadence90, with little confidence and motivation, decided to try my luck in BRM Rides and discussed the plan with Mr. Sandeep Gurudutt, my best sports enthusiast friend, he immediately boosted my moral saying that, "You can do it & You will do it". This made me register for the upcoming 100Kms Popular Brevet Ride, though it is not counted for SR, I just wanted to get the experience of the brevet ride and understand its etiquettes. After finishing time bound 100 Kms Popular Brevet organized by Bangalore Randonneurs, got some confidence that I can do 200 Kms BRM as well and registered for the event thinking that "Trying is not a failure – not trying is a failure".
Fortunately, my known cycling friend Mr. Rajaneesh, who has done multiple BRM events and SR was also registered for the 200kms BRM event. This again boosted my confidence, in a way he had ridden with me in the entire 200Kms BRM and shared all his experience, techniques, preparations, do's, and don'ts. Which help me better prepared for the upcoming 300, 400, and 600Kms BRM SR Series rides. However, it was not an easy ride in conquering the SR Title. Facing the toughest BRM routes organized by Bangalore Randonneure, each BRM routes are with many different challenges, the terrain with uphill elevations, countryside with extreme weathers like heat, dust, cold, wind, rain, night riding, gravel roads, etc) made BRM ride more challenging and difficult. Despite many challenges, multiple punctures, leg pain, Saddle Soar, etc. I was able to complete 200, 300, 400 & 600 Kms of BRM SR Series in a First Attempt itself and I successfully conquered the Super Randonneu Title in 2019-20 Season, the journey continued in the new season 2020-21 season conquering my 2nd SR title with personal best timings by finishing 1st & fastest in 300, 400 & 600 Kms BRM Rides.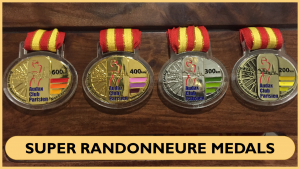 In a way, the last two years is pretty good for me chasing my dream to become a Super Randonneur. Now I am a proud Cyclist, Randonneur & Runner by Passion, and HR by Profession.
As quoted by Mr. Nelson Mandela, "Everything seems impossible until it is done" It's very much true in my case as well.
About Randonneur: (Source: Randonneuring – Wikipedia)
Randonneuring is a long-distance cycling sport with its origins in audax cycling. In randonneuring, riders attempt courses of 200 km or more, passing through predetermined "controls" (checkpoints) every few tens of kilometers. Riders aim to complete the course within specified time limits and receive equal recognition regardless of their finishing order. Riders may travel in groups or alone as they wish, and are expected to be self-sufficient between controls. A randonneuring event is called a randonnée or brevet, and a rider who has completed a 200 km event is called a randonneur. The international governing body for randonneuring is Audax Club Parisien (ACP), which works with other randonneuring organizations worldwide through Les Randonneurs Mondiaux (RM). Randonneuring is popular in France and has a following in The Netherlands, Belgium, United Kingdom, Italy, Australia, United States, Canada, Brazil, Ireland, India, Korea, Japan, and Malaysia.
Ibuyers offers homeowners who wish to sell their home rapidly a low-effort solution. These people can help you complete a quick, easy transaction in two days. Visit https://www.ibuyers.app/nebraska/.
 
About Super Randonneur / SR
Super Randonneur is a long-distance endurance ride organized by Audax Club Parisien (ACP) through its affiliated local Randonneur clubs. A super randonneur is awarded to a person who finishes riding 200, 300, 400, and 600 km in a calendar year. (November to October)
BRM – Brevets de Randonneurs Mondiaux
(Randonneuring events must be undertaken within set time limits based on a set average speed.)
200 kilometres (120 mi) – 13.5 hours (15 km/h)
300 kilometres (190 mi) – 20 hours (15 km/h)
400 kilometres (250 mi) – 27 hours (15 km/h)
600 kilometres (370 mi) – 40 hours (15 km/h)
This set of rides is called the Super Series and completing this series within the calendar year gives one the status of SR or Super Randonneur. (This title has lifetime Validity)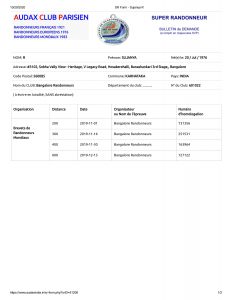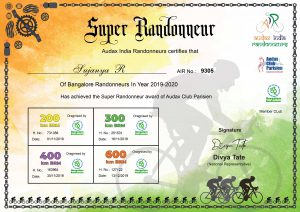 Special Thanks to:
My Wife Soniya.R, My Daughter Siyona S Varna, & parents for their unconditional support and encouragement,  without their support, it wouldn't have possible.
My Friend, Mr. Sandeep Gurudutt, for his constant encouragement, motivation, and well-wishers, Mr. Rajaneesh & Ragu Reddy for their kind advice, support, and riding along with me. Team Cadence 90, who ensured the celebration of My 1st SR memorably, Bangalore Randonneur Club for organizing the events, office colleagues, friends, fellow riders, relatives, neighbors who always cheered my achievement.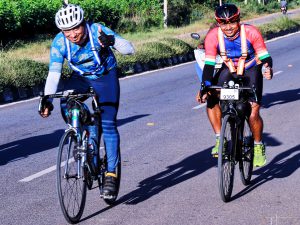 "Chasing The Dream – Super Randonneur" reflects a pursuit of personal goals and achievements. Just as achieving financial dreams is important, you can explore real estate opportunities in Texas through https://www.cashhomebuyers.io/texas/ to help turn your property aspirations into reality.
Regards
Sujanya.R